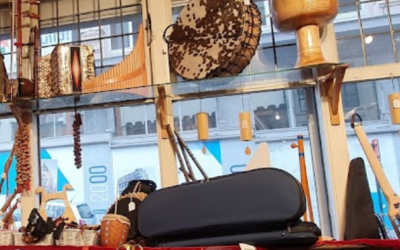 This Tuesday, March 8th 2022, our Brussels store will be exceptionally closed all day.
Please accept our apologies for any inconvenience this may cause to you.
The store will open again the next day, Wednesday, March 9th.
Thank you for understanding!
NB: the Louvain-la-Neuve shop will remain open according to its usual schedule that day.
COVID-19 : SOME PRECAUTIONARY MEASURES

YOUR HEALTH AND THAT OF OUR EMPLOYEES IS OUR TOP PRIORITY.
PLEASE FOLLOW THE FOLLOWING PRECAUTIONS:

WEARING A PROTECTIVE MASK IS MANDATORY

MANDATORY HAND DISINFECTION WHEN ENTERING

STAND 1 METER 1/2 FROM OTHER PEOPLE

FOR CONTACT WITH ARTICLES, A MEMBER OF STAFF WILL HELP YOU

OBSERVE COUGH AND SNEEZE PRECAUTIONS